Education 4.0 for youth is a direct response to the fourth industrial revolution or Industry 4.0. Our world has gone through major technological transformations that each designated the beginning of a new era.
Reaching Industry 4.0 was a very long process that required the engagement of the most innovative minds in the world. The invention of steam, the usage of fossil fuels, and finally, the emergence of electronics in the 1960s were the impetuses of economic growth. Now, new technologies like Artificial Intelligence (AI) and digital transformation drive the fourth industrial revolution.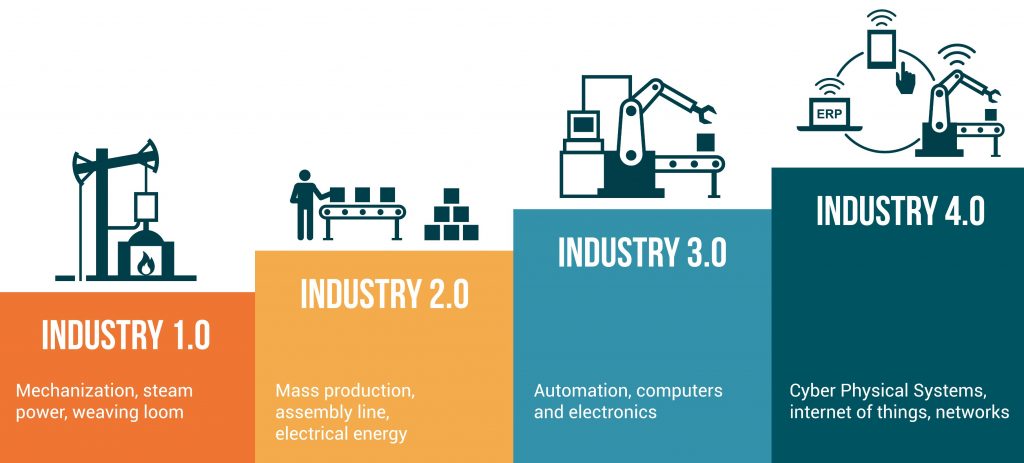 This broader digitization of the economy has not left education unaffected as well. The breakthrough innovations and technologies are transforming the world at a breakneck speed. For example, digitization is taking education by storm, and curricula are constantly changing to match the world's needs. This technical evolution leads to education 4.0 that wants to prepare youth for the future's ecosystem.
But how is the education system responding to that change? Will Education 4.0 characterize learning in the near future?
The Industry 4.0 characteristics
First, let us start by saying that according to the World Economic Forum, 65% of the children now entering primary school will do jobs that do not exist yet. Industry 4.0 is radically transforming the employment landscape as well as the future skills requirements for jobs. This demand for new skills will prove challenging to education 4.0 as it will prepare the youth of tomorrow to develop those much-needed skills. Preparing for future skills is critical for businesses, governments, and individuals to fully take advantage of the opportunities set out by Industry 4.0 and to mitigate undesired adversities.
Industry 4.0 represents a new and advanced economic model characterized by intelligent, virtual, and digital performance in large-scale industries causing significant disruptions to business. The main characteristics of the fourth industrial revolution in industries involve:
Decentralization – Machines work independently and functions are dispersed equally in an organization.
Interoperability – Different systems can communicate and work together for success.
Virtualization – Virtual instances disconnected with a physical version offering protection and enhancing training and testing simulations.
Real time response – The use of real time data through sensors for increased response rates and predictive maintenance.
Modularity – Easy connection and disconnection of modules for manufacturing unique products without the need to reconfigure whole assembly lines.
In order for the above new industry standards to work, they need the critical support of Education 4.0. To achieve this, young people need to become familiar from a young age with those enabling technologies to make their transition easier.
What Education 4.0 means for youth
In order to take full advantage of the opportunities set out by new technologies, education needs a similar revolution. However, education 4.0 should not just meet the industry expectations but should also consider the youth experience. New technologies have many applications in the modern education system that can significantly improve the learning experience.
Flexibility
For example, the integration of digital technologies in education was the reason that allowed education to continue uninterrupted during the COVID-19 pandemic. Thanks to technology, we are not talking about a lost year for students, but we witnessed its significance in education.
Distant learning
New technologies enable distance learning making it accessible to everyone. Just think of the potential it may have on students living in remote or rural areas. Essentially, distance learning allows them to practically attend any school they'd like irrespectively of its geographical location.
Personalized learning
Furthermore, this broader integration of technology allows a more personalized learning experience for students. With tools like AI and cloud computing, they can learn at their own pace. These new types of learning result in a greater impact on students' performance and achievements.
New type of exams
Exams were one of the worst nightmares for students during their school years. Many argue that exams are not practical as students cram their materials and forget the next day. As a result, this will not correspond to the actual capabilities of students in their first job. While theoretical knowledge can be tested through a traditional exam, the application of their knowledge is best tested on projects in the field.
Project-based learning
In the project-driven approach of Education 4.0, learning can become fun and interesting. It does not focus much on theoretical knowledge but primarily seeks to develop critical skills for students. These skills include time management, organizational skills, and collaborative skills to help with their future employment.
Finally, the school in an education 4.0 setting, albeit necessary for children's development, loses its central role as a knowledge provider. Nowadays, students have access to a vast amount of knowledge online from the comfort of their homes. Meaning that someone can nearly learn anything just by browsing the web or watching videos online.
Conclusion
We are living in a time that our lives and our society is undergoing rapid changes. During that technological boom that we are experiencing, many opportunities and challenges are arising. Particularly, technology and innovation can have the answers to many of the world's biggest challenges, like climate change. But to bring even more innovation and harness the already existing one, we need an education system focusing on our future.
Education 4.0 is the proper answer to our youth as it will better prepare them for a continuously changing world. Not only will they be ready to support the industry, but it will also safeguard that their skills remain relevant and thus increase their employability.
---
Education 4.0 for Youth European Project
Of course, this critical educational revolution could not be missing from the context of EU project funding. Education 4.0 for Youth ERASMUS+ project will seek to educate around this new type of education and show its relevance to the fundamental concept of the Industrial Revolution.
For this project consortium, identifying sources of learning is equally important to skills acquisition and knowledge accumulation. For that reason, the expected outcomes of this EU project are creating a digital platform for learning and online learning content in the spirit of Education 4.0.
Stay tuned for further updates on Education 4.0 for Youth European project throughout its project implementation period.