"Content marketing represents the gap between what the brands produce and what the consumers actually want."- Michael Brenner.
When you hear about marketing, the first thing that might pop into your mind is TV advertising, the big banners, salespersons appealing to people to buy a product, etc. While all of them are various facets of it, that is not the end goal of marketing. Instead, the end goal is to foster a brand identity in the user's mind.
E.g., When some say "let's get some soda," you automatically picture Coca-Cola, or when someone says let's get a pizza, the picture of Domino's or Pizza Hut flashes in your mind, or when you think about online shopping, you tend to gravitate towards Amazon or eBay. These are examples of good marketing, wherein a brand is fixed in your mind for a particular product.
And how did that happen? Two words – Content Marketing. The cornerstone of any good marketing strategy is marketable content. The sole aim of content marketing is to bring an idea to life and then fixing your product as the viable solution. So, if you want to do that with your product, here's the guide on how to do it.
What is content marketing?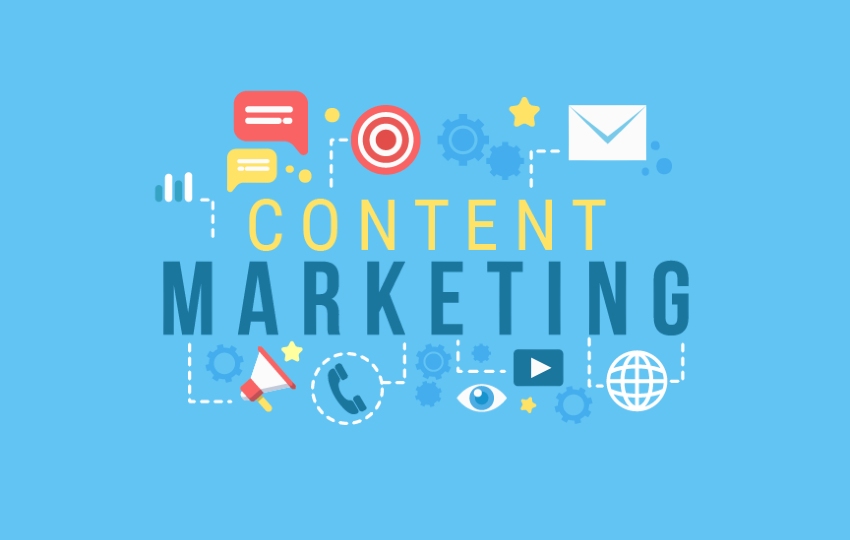 The textbook definition of content marketing is creating and distributing online content like videos, blogs, or social media posts to stimulate interest in a brand's products and services.
The idea behind content marketing is not to be intrusive in promoting a product but to show up in the right places at the right time to the right people who want the solution to your product's problem.
Essential elements of a content marketing strategy
In today's results-driven world, many companies and startups just jump into creating content without thoroughly understanding what it entails. This can result in wasted efforts, increased marketing costs, and lesser conversions. So, here are the essential elements of a successful content marketing strategy:
Set a tone for the brand
Before you start marketing, you need to work out a tone for your brand: the ideologies, motivations, personality, and even the language. Because anything anyone representing your brand says will be considered your brand's voice, hence you need to train the staff about this and tell them how to represent your brand to the outside world.
Narrow down your target audience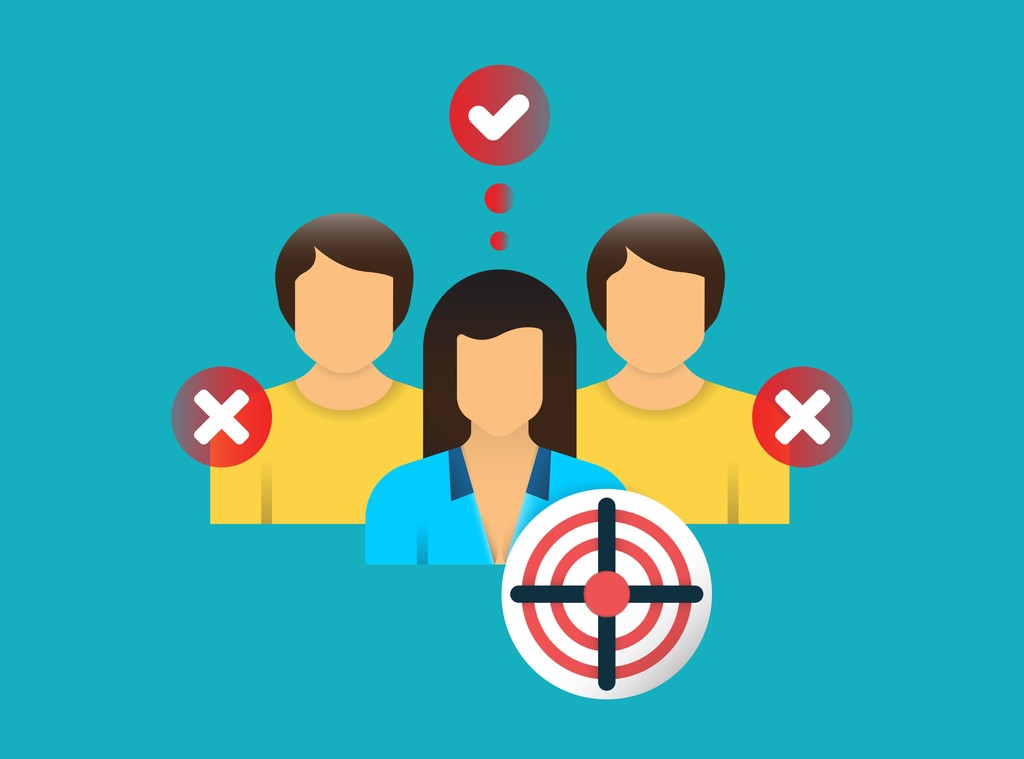 When you want to enter the content marketing arena, you need to understand who are the people that will buy your product. These people are your target audience. These will comprise people who don't even know that the problem exists, people who understand that the problem exists but are unaware of the solution, and those who are aware of you but don't trust you yet. So, narrow down your audience through those funnels and then market your content to cater to each type of audience.
Take the user journey like a real user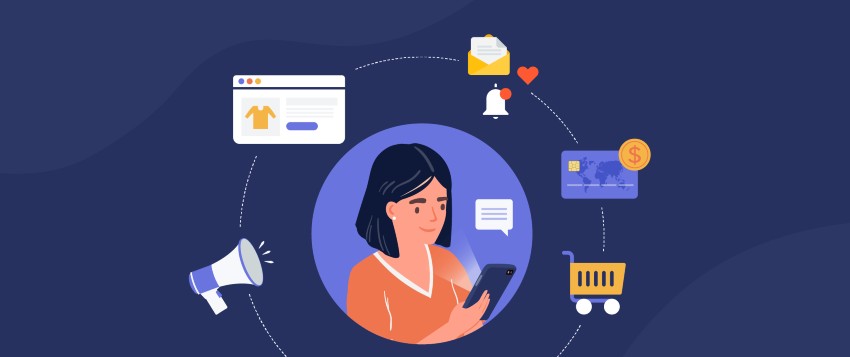 After narrowing down your prospective target audience, you need to decide how to appeal to them. And you won't be able to do that until you have walked in their shoes, literally. So take the user journey as they would and encounter all the pitstops, problems, and issues they might have in discovering your product. This will help you understand where your product is facing discoverability issues and where it is facing premise issues. Then, you can work out those problems before you start marketing.
Define your marketing objective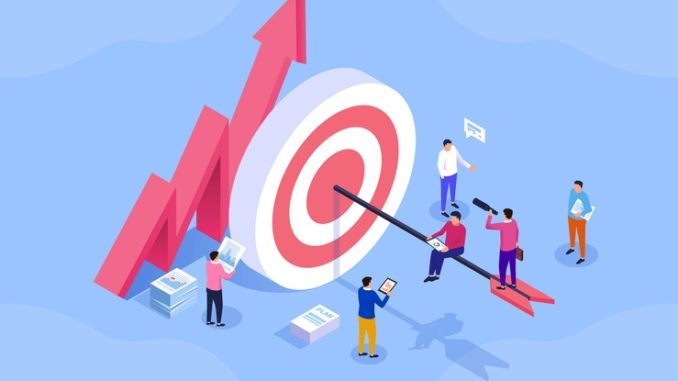 Like any other business process, you need to set an objective for your content marketing process. Whether it is awareness, engagement, impressions, or conversions, you should define the purpose from the start for every particular piece of content.
Analyze the resources at your disposal
After defining your marketing objectives, you need to look at the resources you have at your disposal. Next, you need to figure out if you have the resources to undertake the campaign you have in mind. Finally, what are the things you can arrange, and what needs to be put off until later?
Conduct competitor analysis (SWOT)
SWOT analysis for your business and your competitors is just as critical as doing it for yourself as an individual. Conducting a competitor analysis will help you figure out what are the things that they have and not making use of properly, and vice versa for your business.
Additionally, you can even mimic some of their tactics and poach their customers for yourself by adding personalized tweaks to your content.
Define the process
Once you have the groundwork done, it's time to define the process. What kind of content will you create, what kind of people you will target, and what the results will be. And how will you handle the business queries that will come in, not to forget how the deliveries and the internal processing will happen. The communications, the follow-ups, the intimations to the customer. Define the entire process from discovery to sale.
Conduct A/B testing to identify content-market fit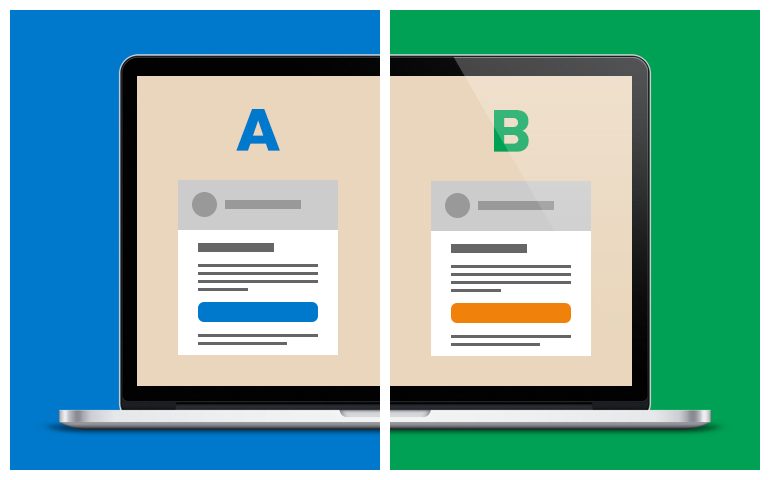 After setting the process, you need to test if it works in the real world. Conduct A/B testing of your process by understanding the shortfalls in your approach and then correct those faults. Through trial and error, you will be able to shortlist the flaws in your plan. There might be some aspects that your audience likes and some that fail miserably.
This way, you will establish a content-market fit and determine what kind of content works and what doesn't. Then, publish as much content as possible as your audience likes, and hold back on the other types of content, thereby streamlining content operations for effectiveness.
Prepare a content calendar
At first, it might seem like a good idea to churn out content every day and all the time so that you might always stay in front of your prospective customer. While that is a noble thought, you might just end up being bothersome or becoming a spammer. Hence, work out a content calendar and use AI content writing tools to post specific types of content on specific channels that cater to specific target audiences. This will increase your conversion rates and your overall brand identity as well.
Keep Improving (Kaizen)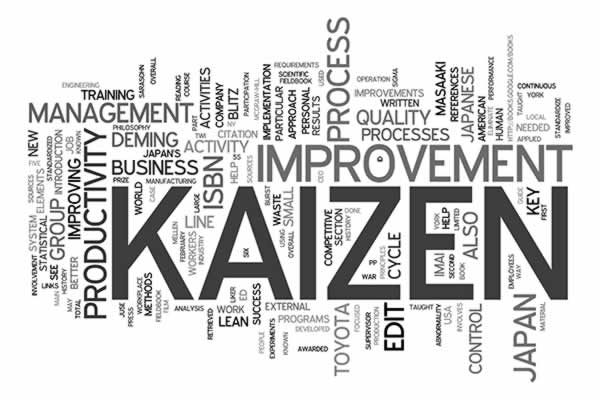 Once you have found a preliminary way to generate leads and conversions for your business initially, you need to find ways to improve. The method of Kaizen holds for every process. For example, in content marketing, you can always find ways to improve, be it in customizations or to optimize your overall process with automation.
Conclusion – Is Content Marketing Important?
The online world tends to establish that personal connection with the users to drive business, and content marketing has become imperative. You will just be chalked off as noise without it, and the marketing efforts might be wasted.
---
Author Bio
Bhavik Soni is a Creative Writer at Auto Monkey. We provide an original analysis of the latest happenings in the social media industry. Connect with Latest Social Media Trends and News plus tips on Twitter, Facebook and other social tools on the web.