As the digital realm expands with technological advancements, businesses pit heavily against one another. Businesses leverage technology to gain access to anything that can help spearhead them ahead. The top of the list is data. Securing accurate and relevant information at the right time is key to unlocking lucrative opportunities.
Businesses use data at the heart of their sales and marketing strategies. Hence, it is not surprising that consumers are wary and concerned about how these businesses handle and manage their information. After all, cyber threats are escalating at an alarming rate. People's fears and worries are justified.
Hence, this explains the introduction and implementation of the General Data Protection Regulation (GDPR) on 25th May 2018. The GDPR serves as a platform to monitor and regulate the handling and management of data; it calls for transparency in how businesses gather, use, and store data about EU citizens. If you target EU residents, you must comply with GDPR.
What is GDPR?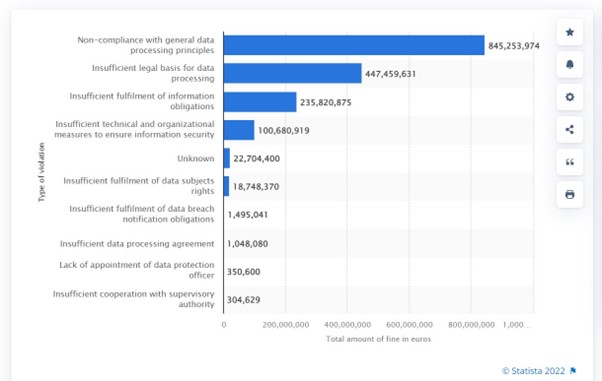 The GDPR is a strengthened version of the European Union (EU) data protection regulations that replaced the 1995 Data Protection Directive. It is a data governance law to protect European residents' information. Despite the location of your organization, as long as you target people of the EU, you must comply with GDPR or face prosecution.
In this digital age, we leave our digital footprints everywhere. Some even lose track of what information they have out there. Hence, it is no wonder many are reluctant to share information online, or even when they do, safeguarding their data is their number one priority.
The GDPR stresses protecting and empowering people to exercise more control over their data via its eight core principles:
Data protection
Accountability
Data security
Data protection by design and default
When you're allowed to process data
Consent
Data Protection Officers
People's privacy rights
Ignoring any of the above suffices to penalize you.
How Does it Affect Your Marketing Strategy?
Your sales and marketing team collects and handles tons of consumer data. Hence, they require training on GDPR to know how to do it right by GDPR. Your sales and marketing team can then review and make changes to the marketing strategies to include GDPR compliance:
Data Collection
Marketers collect data from the leads and customers for their marketing analysis. They need this information to craft an accurate marketing strategy moving forward. The GDPR portal controls how you collect such data. Once you intend to gather the users' information on your website, you must communicate the purpose of doing so using simple language – what, why, and how you use and process the said data.
You also must secure the user's consent. No pre-check boxes are allowed. The user must opt in manually and voluntarily and provide you with an affirmative 'go-ahead'. However, there are exemptions from GDPR where specific situations do not require consent; these are rare, so you should always work within the rules.
Under the GDPR, you justify the data you collect. Hence, collect what is necessary and as minimal as possible. Excessive data collection violates the GDPR.
Data Processing
You can only use the user's data within the scope that the user has already agreed. Your usage of the said data is limited to that agreed scope. Should you wish to change anything, you must secure new consent from the user explaining the different usage.
Under the GDPR, you respect the user's access rights to their data; this means users must have the means to access, amend, delete, edit or update their data. It is your responsibility, as a marketer, to abide by the access rights rules set out by the GDPR.
Ensure that relevant security measures are in place to protect the data from prying eyes. Encryption and Two-Factor Authentication (2FA) safeguard data from unauthorized access and accidental disclosure. Also, SSL-enable your website to encrypt communication channels and practice different authorization levels for your employees.
Document all data-related processes and agreements clearly for accounting purposes. Leverage technology to keep audits and database records. Additionally, enforce the necessary policies and conduct regular security awareness training. Consider appointing a Data Protection Officer (DPO) to help manage everything about GDPR and its compliance.
Data Retention
You must provide a way for the user to opt-out. As a marketer, it pains to see your leads or customers leave. However, the GDPR requires you to do so. Once the user requests to delete the data, abide by it and remove all the user's data from your system and other vendors.
That said, you may still need to keep the data for a duration as stipulated by the law. It is best to have a data retention policy that covers everything, including the length of time you can retain the data with the necessary justification.
Email Marketing
As traditional as it is, email marketing is a powerful method to expand your reach due to its potentially high-converting nature. With GDPR, you obtain consent from each user to send them emails. If you don't, you violate the GDPR. Also, you must secure the user's permission if you wish to gather more information for marketing purposes.
GDPR requires a double opt-in for your email marketing campaigns. However, if the user is your existing client, you can email the user without consent. You do not need the users' consent as long as you can legitimately justify sending emails.
Always incorporate an unsubscribe link in your emails. It is vital to give the user the option to unsubscribe from your email listing even though the user agrees to receive emails from you.
Website Cookies
Marketers love cookies; I am not talking about those delicious cookies for snacks. I am referring to website cookies. Marketers rely on such cookies to understand users' on-site behaviour to help craft more effective marketing campaigns. Cookies provide marketers with relevant behavioural analysis data to target their customers better.
Since cookies collect users' data, you need consent from the user to comply with the GDPR. Your business website must be direct and unambiguous when asking for cookies consent. Your audience must also have the option to reject and withdraw their cookies' consent.
The consequences of GDPR Non-Compliance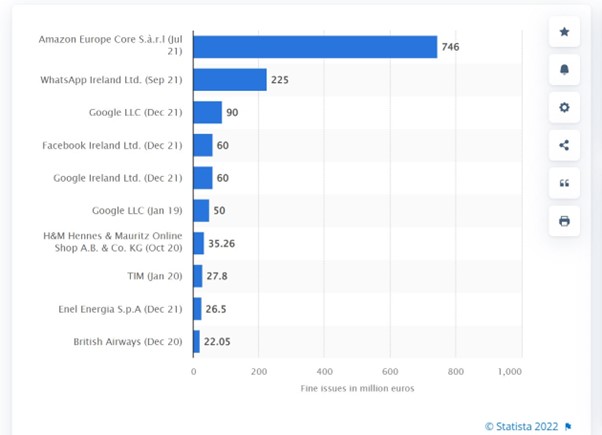 It has been several years since the GDPR came into effect. Since the GDPR is a data governance law, it is legally binding. If you're not GDPR compliant, you can be persecuted and heavily fined. More enforcements emerge to manage such violations.
Among the 1,163 fines issued for violations, the largest by far was by Amazon in July 2021. A French privacy rights group, La Quadrature du Net, complained that Amazon did not obtain consent from the users for their targeted advertising practices.
Big names such as WhatsApp, Google, and Facebook were also not spared. Hence, do not make the grave mistake of ignoring GDPR. The authorities mean business and are clamping down on offenders. Comply with GDPR to make your customers happy and more willing to do business with you.
Wrapping Up
No doubt, the GDPR has wide-reaching implications for marketers. Instead of viewing the GDPR as an additional and unnecessary burden, marketers should see the macro picture. The GDPR helps your business to be in a better position to produce higher data quality and greater satisfaction among your leads and customers.
As such, embrace GDPR willingly to meet your customers' needs for a more engaged audience. They will be more willing to trust and stay loyal to you. Hence, without further ado, review your privacy compliance marketing strategies to reap the full benefits of the GDPR for increased conversions.
---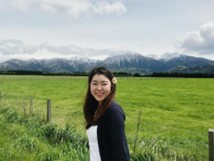 Author Bio
Beh is the digital marketer at WebRevenue and provides content marketing and digital marketing plans for companies. When she's not working, she's out exploring the great outdoors with her family and friends.