If web development is all that you have in mind, which keeps you awake all night long, probably it's a sign you should start your own web development business. Maybe you have thought about it already but have no idea how to go about it?
Just so you know, if you have any of those thoughts popping up in your mind, no time works better than now to implement it. Every company, whether petite or massive, needs a robust website to make the first prominent impression, and that is where the web developers come as a guardian.
Go through these 8 effective (and the only steps) that you need to consider to start your web development venture and make it a success in less than a year.
Step-1: Start with creating a brand identity
A brand identity is more valuable than you think it is. To be honest, it is everything to survive in the business whatsoever. Having an impactful brand status lets your customers perceive you as an established web development company.
Starting from the name of your business to selecting color schemes of your website, deciding the tagline, and finally finishing off with a stunning customized logo is what a brand entails.
To make sure each of these components blends as one and looks appealing to your potential clients, you might want to use an expert designer to take care of such complex tasks.
A compelling brand identity conveys a sense of the quality of work that you can bring to the table for your clients and integrity among your target audience to develop loyalty.
It is a clear-cut differentiator between you and your opponents for you to be in the spotlight or fray away from it. The better your brand vocalizes for itself, the better it gets for you.
Step-2: Discover your customer persona and target audience
It's absolutely necessary to take some time out to perform research and find out who exactly are you trying to provide your web development assistance.
Is it the youngsters who want to build a personal brand? Are you targeting business people to improve their existing websites? Or is it corporates you are trying to crack a deal with? Well, it can be either one of these or all of them; the bottom line is, how will you cater to their requirements by offering them your services?
The most obvious way to conduct market research is to simply study your current client base. Categorize them into multiple sub-headings and tailor your web development solutions accordingly. Moving forward, observe what sort of clients your competitors are working with?
Dig deeper and gather demographic data of your target audience like the age groups they fall under, their occupations, their income as well as their hobbies for that matter. Once you have everything documented, you will be in a better position to target exactly the ones who are looking for the resolutions you have to offer.
Step-3: Communicate evidently the services you offer
The secret success to any business is when the deliverables get conveyed to the prospect clearly and on time. This is possible when you know accurately what you want to contribute to your clients when you start your business venture.
As a web developer, there comes a bunch of duties that fall in this broad specialization of web development. However, it's up to you to assess which service you are most confident offering and would be able to do a cent percent justice with. It can range from app ideation, UI/UX design, app architecture, integration solutions and so much more.
Few of the software development companies offer all of these and a few only specialize in one or a maximum of three categories. To add to this, few start-ups also provide web designing services, so you need to be clear in communicating what services you specifically would render if someone decides to go on-board with you.
The central objective of concluding this would help the clients and you as an entity be on the same page always without having to deal with any last-minute quarrels.
Step-4: Create a professional looking website
Being a developer yourself who promises to offer top-notch web development services, it's obvious, you need to own a flawless website yourself first. Like it or not, your potential customers are going to look at what quality standards your website possesses, based on which they would make up their mind to trust you with their web development needs.
And to us, it does make sense. As for a venture you are about to kick start, you must reflect the best work by you, the testimonials you receive from clients, portfolio, and basically showcase all the efforts which you put to build your personal brand, isn't it?
Opt for the most latest outlook of your website, incorporate all the latest features which devise a buzz in the market and over everything else, make sure to pick a design which is out of the box and completely different from the ones your rivals have. Remember, your website is the ticket for you to get your first client which will open the doors for many more to come.
To make your site look good – you can use any website builder, that is available on the market today
Step-5: Proactively reach out to your existing professional network
Now comes the most challenging part of the entire process, i.e- reaching out to your existing professional network and finding new clients to start getting work. It's easier said than done but there are tons of ways to get clients, however, only if you put genuine efforts for the same.
You can either reach out to your friends, colleagues, or even your family members who need help with developing their website. Also, you can try pitching people within your network through Linkedin to consider you if they need assistance with any web developing projects.
As a first-timer, you can broadcast on a mass level that you are offering your services at an extremely affordable rate which will surely attract your first few clients. Hit and try every possible method and see which one works the best and do more of that.
Step-6: Determine the prices attached to your services
After you start getting various clients to work with, the next important thing to consider is how much do you want to charge for the services you offer. It's a good idea to check out what pricing do other web development companies follow to avoid any competition in the beginning.
But later, you can always customize your prices as per the quantum of work you keep receiving. Also, ensure you are offering all the latest features and technical assistance when quoting a particular price range.
It's essential to justify the rates you charge and that happens when you have enough previous samples to show to your prospective clients.
Step-7: Leverage social media to spread awareness about your new business
Nothing works better than promoting your services through various social media channels. It's entirely up to you if you want to leverage one platform or multiple platforms which include Facebook, Twitter, Instagram, or Linkedin.
When you start maintaining a social media page, more and more people get familiar with your brand and get to know about the services you provide. Not unlocking the potential of social media to leave an impression among the audience is the worst mistake you can make.
Every business has an online presence and you should too. Make sure to post consistently about the solutions you offer, any announcements if you want to make, basically add value and interact with the audience as much as you can initially.
It gives a sense of personal touch and reflects that you care for your customers. Make the social bond strong to attract more leads your way.
Step-8: Expand your business
After you have built the foundation, it's time to spread your footprints! Start reaching out to more clients, pitch for international clients to work on more challenging projects, say yes to bulk work, and hustle hard.
With time, you must take your business graph up even if it means employing additional manpower to the company. While you operate a business, there comes a time when you have got too much on the plate and that's when you should learn to delegate work.
This way you get more time to focus on the core work and put all your concentration into perfecting one single thing at a time. This is how a business grows from a bud.
Step 9: Create an LLC for your software development business
Most businesses are encouraged to create an LLC, although every business is different.
In a world of digital technology, the need for software continues to grow. This means great profit potential for software businesses.
Software development businesses can start small and focus on simple programs, or they can hire a large team and develop more complex programs. This provides some flexibility depending on your starting budget.
Software development business owners should consider the following factors when deciding whether an LLC is a right choice:
Risk level
Potential profits
Reliability and consumer confidence
For such purposes, you can use these best llc services.
Key takeaways
Now that you hold the complete package of how to go about starting your own web development business, it's time for some action! Don't fear the failures which come with beginning any business initially, it's bound to go through the dips. But always keep going with a positive mindset and follow every step we shared to embrace a rewarding business outcome.
---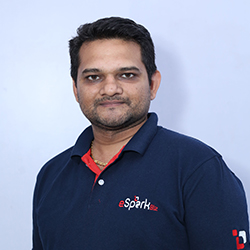 Author
Harikrishna Kundariya, a marketer, developer, IoT, ChatBot & Blockchain savvy, designer, co-founder, Director of eSparkBiz Technologies. His 8+ experience enables him to provide digital solutions to new start-ups based on IoT and ChatBot.