Creative people are under a lot of strain. Not only do they need to come up with new concepts frequently, but they must also participate in the manufacturing process and meet deadlines. As a result, expanding visual content creation has become a more significant concern, especially when resources stay relatively constant or are even reduced.
Therefore, marketers and content creators need more tools that can help optimize their work, especially the repetitive tasks they always need to perform. And the best solution? Creative Automation.
What is creative automation?
We define 'Creative Automation' as the use of technology to improve content production and produce these assets rapidly in large quantities. It reduces the repetitive tasks involved in content development, giving the creative workers more time to focus on higher-value, creative work.
Creative automation is the key to assisting teams in removing bottlenecks providing more room for creative ideas while technology handles the production. That way, they can create compelling, on-brand campaigns that would definitely stand out.
What are the benefits of creative automation?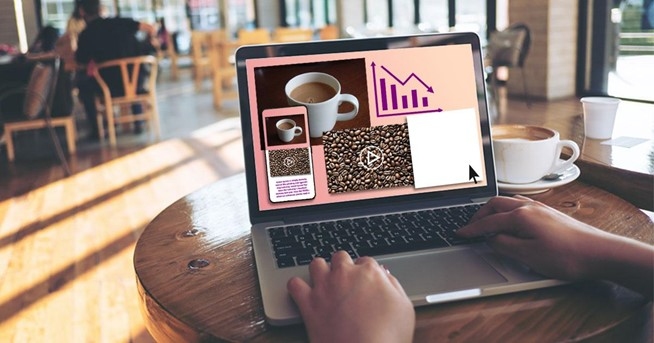 In order to grow their content creation practice, more and more firms are relying on dozens of teams spanning design, marketing, and production.
Additionally, more and more businesses are creating ads that lack context, connection, and brand relevancy, resulting in ad fatigue, which in turn leads to a decrease in brand awareness.
As your audience's expectations rise, so does the need for creative automation to solve repetitive activities at scale. Creating a large number of assets in record time is only one part of the equation. Workflows for creatives are growing increasingly complicated. People's attention spans have shrunk in recent years. Overwhelming amounts of information are becoming the norm. To support various campaigns in multiple regions, automation in creative production can help with the following:
Increase Efficiency. Creative automation tools tackle a significant operational difficulty faced by overworked creative professionals and content-hungry marketers by allowing teams to quickly scale their content, ensuring high-volume, high-quality creative creation.
Increase the Number of Outputs. You can grow produced content without adding more creative resources. Teams may increase their content initiatives while keeping assets steady by requesting less engagement from creative experts at each step of the content lifecycle.
Maintain brand consistency: Within their teams, creative professionals have a lot more input in how material is generated and how it can be standardized for branding. Marketers are empowered to create their own content, while designers can rest certain that published assets are always on-brand, owing to the ability to control which components of the brand may be changed and which cannot.
Faster localization: As the need for regionalized content develops, creative automation tools make it much simpler to quickly generate asset versions in other languages by removing the requirement to start from scratch.
More flexibility for A/B testing: By making it easier to develop content with slight adjustments in the CTA, copy, or design aspects, teams will be able to quickly build the assets they need to optimize and experiment with their digital advertisements.
Companies that use creative automation are four times more likely to realize benefits in their asset post-production process. It can assist global businesses in preserving creative excellence by centralizing their worldwide ad production, lowering costs, and enabling a speedier go-to-market strategy. In addition to this paradigm, it allows local markets to re-use information and customize it to suit their own needs within certain parameters.
Aside from that, it gives marketers a new technique for developing new ad strategies and taking a more iterative approach to how creatives are employed within those campaigns. Creatives no longer fit into a one-size-fits-all category. They can – and must – adapt to different media, markets, and audiences. This opens up a whole new world of possibilities for developing and executing ad strategy.
And while we know that this task is frequently conducted by humans, it is simply accomplished by automating the process. Instead of doing tiresome, repetitive tasks, designers and creatives may devote their time to the creative process and find methods to better it.
Who needs creative automation?
Creative Automation may be used by any team that needs to create materials for a variety of campaigns:
Digital marketing teams: They'll have additional options to develop sophisticated ad campaigns and boost the effectiveness of their present commercials, as well as a more data-driven perspective to their customer base.
In-house design teams: They will reclaim time formerly spent on tedious tasks such as versioning, resizing assets, and producing hundreds of versions of the same creative template. Consider how much time they might be putting into the creative process instead.
Early adopters and tech enthusiasts: Empower yourselves to be both highly efficient and hyper-personal in your processes to meet and surpass the needs of modern clients.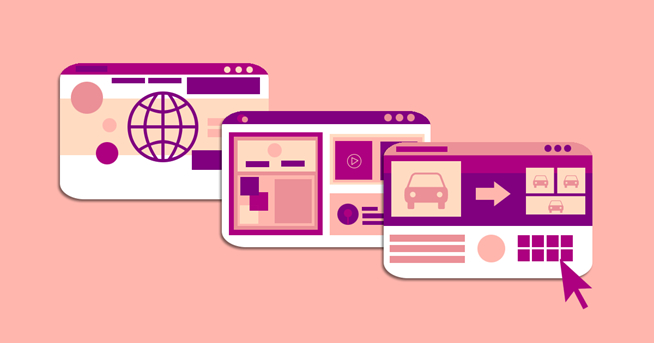 Creative automation tools
Celtra
Celtra develops enterprise software that enables firms to remain innovative at scale. Scaling marketing creativity, they believe, can be revolutionary for both firms and cultures. As a result, they're changing the way people, data, and media interact with creative work. NBCU, Spotify, WarnerMedia, Adidas, Unilever, and Shopify are among its clientele, which includes some of the world's most innovative enterprises.
Smartly.io
Smartly.io automates every stage of social media advertising, increasing efficiency and creativity. With over $2 billion in annual ad spending, they help the world's top companies enhance performance. So they can conceive, test, and deploy the most effective advertising. Smartly.io helps you plan, build, launch, and learn. You may rapidly expand creative testing across your whole advertising campaign. They make advertising easy.
Google Marketing Platform
This Google Marketing Platform is for companies that acquire, develop, or sell digital advertising can utilize DoubleClickTM ad management and serving technologies. The DoubleClick platforms are used by major advertisers, publishers, ad networks, and agencies worldwide. DoubleClick platforms have extensive expertise in ad serving, media management, search administration, rich media, videos, and mobile.
Bynder
Bynder helps over a million marketing, creative, and branding professionals get the appropriate materials to the right people and systems faster and maintain brand compliance. Companies like Spotify, Puma, Five Guys, and TED utilize Bynder to accelerate the creation and distribution of creative content. It's a G2 Expert in DAM for 2021. Consistency builds a solid brand. With Bynder's Brand Standards, you can establish your brand's narrative and make key elements like fonts, logos, and tone of voice apparent to everybody.
Bidalgo
Bidalgo is a well-known marketing technology company that is responsible for the digital success of multinational businesses such as Bumble, Ubisoft, and Zynga. Bidalgo's Marketing Intelligence platform helps businesses enhance the efficiency of paid marketing by allowing them to see, analyze, and control their spending in a highly configurable, out-of-the-box solution loaded with creative data.
Zeta Programmatic (Formerly Sizmek)
Zeta Programmatic people-based creative optimization technology inspires. Making a lasting impression on your customers is crucial in today's digital world. The Sizmek platform combines creativity and data to improve ads across all media. As your message resonates, your business rises to new heights. Sizmek's platform is available in over 70 countries, with offices in North America, Latin America, Europe, and Asia servicing over 2.3 trillion impressions each year.
Bannerflow
Bannerflow is a CMP that helps in-house marketing teams handle digital ads. Designers and marketers may minimize time to market by using their cutting-edge platforms. Bannerflow supports display, networking, multimedia, mobile, CRM, and even newer channels like DOOH. Customized (DCO) and channel-specific campaigns boost engagement, impact, and ROI. Other big ad tech vendors are easily incorporated. Multinational firms may use this to streamline operations, boost ROI, and manage campaign lifecycles. It lets you release your inner artist or design custom templates for mass manufacturing. To keep costs and campaign outcomes transparent, they deploy complex yet user-friendly collaborative tools.
Bannerwise
With Bannerwise, users may build, distribute, and optimize digital advertising campaigns using Bannerwise's creative management platform. They maximize the value of digital advertising by automating and simplifying ad creation. For any marketer, designer, campaign manager, or consultant wanting to improve their digital ad game and get more bang for their buck in less time, Bannerwise is excellent. They can create dynamic creatives, in-banner video ads, and automate split and A/B testing.
Flashtalking by Mediaocean
Flashtalking is an autonomous ad delivery and attribution technology firm that offers advertisers, media buyers, and creative agencies best-in-class digital advertising tools, services, and support. They make it easier to organize, distribute, and analyze digital advertising across all platforms, including desktop and mobile.
Sesimi
You can create, manage and distribute branded content using Sesimi. Instantly. The powerful and user-friendly Digital Asset Management software stores, manages, and distributes all marketing materials. Streamlining processes gives your team resources and time back. To swiftly develop content at scale, use Creative Automation templates to convert one design into one campaign. Brand-compliant advertising can help you enhance your media volume together with an international team to help you at every stage. Marketers and designers can do more with Sesimi than just resize and search. Empower your team to launch on-brand marketing efforts faster.
Hunch
Hunch is an automated creative production and media buying platform that helps brands and independent performance agencies grow on paid social. Hunch puts its main focus on workflow automation and creative intelligence. Thanks to Hunch Creative Studio you can easily scale your creatives for Facebook, Instagram, TikTok, Pinterest, and Snapchat.
Conclusion
Using the term 'Creative Automation' is frequently misconstrued to mean that it eliminates the need for creative individuals and teams. However, this is not the case at all. Automation in creative production focuses on developing and improving content production, not on eliminating manpower. Because of this, we can transform the current way in which creative teams function, free them from the constraints that impede their growth, and give them more time and space to develop.
The future is bright because of the advancements in technology. As content production becomes more automated, we will witness a rise in creativity. What matters is that designers and marketers have more freedom and more opportunities to improve their creativity and flourish.
---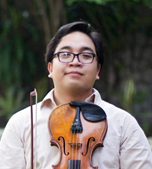 Author
Miguel Davao is a graduate of literature and linguistics and has been writing content for about 5 years now. He particularly writes content on social media, design, photo-editing tools, and content writing tips.
Currently, he works as a full-time writer at Removal.AI – an AI tool used to remove background from images for eCommerce, web, app development, and marketing automation.